If you are looking for any specific training or if you need custom workshop – please drop us a note at support@acusbus.com
Upcoming Events
Events Search and Views Navigation
April 2020
Background: Scrum@Scale course is a 2-day interactive workshop and teaches you how to safely and pragmatically scale Scrum across an entire enterprise. It's a combination of lectures, hands-on exercises and real-world case studies. Our instructors are S@S experts who, when not in the classroom, are actively consulting, coaching, training and transforming teams at Fortune 500 companies…
Find out more »
+ Export Events
For sponsorship of any Consulting or Learning Events – please reach out to us at support@acusbus.com
We specialize in offering training on: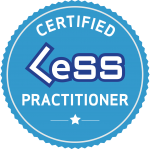 ---
REFUND: You can get a full refund within 12 hours of registering, by contacting ACusBus Consulting Solutions Pvt. Ltd. over email. Tickets are transferable; if you cannot make it to the event you can send a friend in your place. By purchasing a ticket and/or attending this event, you are explicitly authorizing us to capture pictures, video, and audio recordings of your image and voice and to use these recordings in promotion of our events.
INDEMNITY: Should for any reason outside the control of ACusBus Consulting Solutions Pvt. Ltd. (hereafter called ACusBus), the venue or the speakers change, or the event be cancelled due to industrial action, adverse weather conditions, or an act of terrorism, ACusBus will endeavor to reschedule at the best of its abilities. However, the participant/registered user (hereafter called client) hereby indemnifies and holds ACusBus (and anyone and everyone else even remotely associated with the execution of the event in any way, whatsoever) harmless from and against any and all costs, damages and expenses, including attorney's fees, which are incurred by the client. The construction validity and performance of this Agreement shall be governed by all aspects by the laws of India to the exclusive jurisdiction of whose court the Parties hereby agree to submit.
NB: All product names, logos, and brands are property of their respective owners. All company, product and service names used in this website are for identification purposes only. Use of these names, logos, and brands does not imply endorsement.